Curriculum Vitae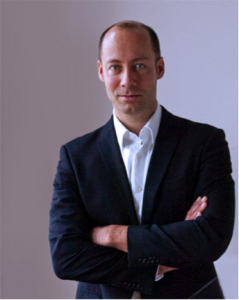 Born in 1976, I grew up with my three sisters in a family that was actively opposed to the socialist government in East Germany. I belong to the last East German generation that grew up in a divided Europe.
However, as a student after the peaceful revolution in 1989, the opportunities of Europe and the rest of the world became accessible. Suddenly, we started to live with the enjoyment of the independent press, freedom, and peace that we had struggled so long for. I recall the student exchange with the old Danish Kingstown Ribe that I organized while being the elected student representative, or an international concert trip through France that I was able to experience. I even hitch hiked through Europe at the age of sixteen. These trips through Europe fascinated me and left a lasting impression.
Instead of military service, I worked with the NGO, Action Reconciliation Service for Peace, in Boston, USA, alongside with the educational organization, Facing History and Ourselves, and the Goethe-Institute. Furthermore, I studied history, politics, and educational science at the Humboldt-Universität in Berlin and University of Cape Town in South Africa. I then worked again for Facing History and Ourselves in the USA, Germany, and England. Afterwards, I worked for the Federal Center for Education in Germany.
Due to my interest in politics, I started working for the SPD member of the German Bundestag, Engelbert Wistuba, in 2007. The electoral district included Dessau, Roßlau, Lutherstadt Wittenberg, and Köthen. From 2010 to 2014, I worked as a personal assistant for the Mayor of Lutherstadt Wittenberg, Eckhard Naumann.
In 2008, on Reformation Day, I joined the SPD. I was then elected as the local SPD-Chair of Lutherstadt Wittenberg in 2011, and as the leader of the regional SPD association in Wittenberg in 2012. For the federal elections of 2013, I ran as a candidate in the Dessau-Wittenberg district. In May 2014, I was elected to the European Parliament and have been the SPD representative for Sachsen-Anhalt since July 2014. I am a member of the S&D group and work on the Foreign Affairs Committee as well as the Development Committee. I also am a substitute for the Security and Defence Sub-Committee and the Panama Papers Inquiry Committee.
Education
1997-2004: Studied History, Politics and Education at Humboldt University, Berlin and University of Cape Town (South Africa), graduating with a Master's in Modern History
Professional Career
2004-2006: European representative of the American educational organization 'Facing History And Ourselves' (Berlin, Boston, London)
2006: Call center worker, Hollywood film script agent, dishwasher
2007-2009: Academic assistant to Engelbert Wistuba, Member of the German Bundestag, Berlin
2010-2014: Consultant to Eckhard Naumann, Mayor of Wittenberg
Political Career
2011-present : Chair, committee on Christians, SPD in Saxony-Anhalt
2011-2014 : Chair, local SPD association, Lutherstadt Wittenberg
2012-present : Chair, Wittenberg district SPD association,
2012-present : Regional party conference delegate
2014-2016 : Spokesman, committee on culture, Saxony-Anhalt SPD
2014-present : Member of Social Democratic East Germany forum
2014-present : Spokesman, committee on Europe, Saxony-Anhalt SPD
2014-present : Member of executive, local SPD association, Lutherstadt Wittenberg
2015-present : Delegate to Party of European Socialists (PES) congress
2015-present : SPD Federal Party Conference delegate
To download my CV in PDF version, please click here.